The Aircast Foundation
Our Mission
The Aircast Foundation is dedicated to the advancement and science of prevention, healing and rehabilitation in Orthopedics.
In furtherance of its Mission, as of December 31, 2022, the Foundation has directly funded 131 grants and awards, totaling in excess of $6,533,000! And has commitments to fund several million more.
Since inception, in addition to the over $6.5 million dollars directly funded for Orthopedic awards and grants, many doctors that were recipients of Foundation grants have had numerous publications and have received tens of millions of dollars for orthopedic research from other sources. The Foundation is proud to have supported these research efforts by so many doctors, regardless of whether they arose directly from an Aircast funded grant.
History
The Aircast Foundation is a private foundation established in 1996 by Glenn Johnson, pioneer of the Aircast. The Foundation has been committed to promoting and supporting excellence in scientific and clinical research and education in the area of orthopaedic medicine.
Improving Medical Outcomes
The Aircast Foundation focuses on optimizing function and improving medical outcomes with emphasis on research that exhibits creative and innovative solutions to complex medical problems.
Research Grants
The Aircast Foundation encourages applications from young investigators and issues grants typically twice a year. Preference will be given to principal investigators who have not received NIH grant support in their current field of investigation.
Partnerships
The Aircast Foundation Grant Research Agreements

Orthopaedic Research and Education Foundation (OREF). In 2015, The Aircast Foundation (TAF) and OREF entered into a Collaboration Agreement TAF has since funded multiple research grants selected through OREF's grant application peer review process. As part of this multi-year commitment (since updated), TAF already has funded 32 OREF Resident Research Grants, has committed to fund at least 24 more over several years and is a participating funder of two OREF research agenda programs: the Prevention of Musculoskeletal Youth Sport Injuries Grant program honoring Dr. James Andrews; and the Soft Tissue Repair and Regenerations Sports Medicine Grant program honoring Dr. Russell Warren. In 2017 TAF funded a TAF named grant for Innovative Accelerated Protocols for Rehabilitation of Orthopedic Injuries. Also in 2017 TAF and AAOS entered into a $1,000,000 Aircast Foundation-AA0S Research Endowment, whereby TAF committed to fund $100,000 annually commencing in 2018.
In addition to funding grant applications selected through OREF"S peer review process, under the Collaboration Agreement, applications received directly via the TAF site may be funded by TAF and administered by OREF. Information about OREF's grant program can be found at: oref.org/grants-and-awards
---
AOSSM (American Orthopaedic Society for Sports Medicine). In 2016 TAF and AOSSM entered into a Collaboration Agreement wherein TAF and AOSSM would jointly sponsor peer reviewed grants under the general heading "Return to Play" and relating to clinical outcomes in biomechanics or sports injury variables. This was a major topic at the AOSSM 2017 annual meeting in Toronto. TAF agreed to fund $150,000 over a three year period commencing in 2017. In 2017 TAF and AOSSM entered into the TAF-AOSSM Research Endowment, whereby TAF has committed to fund $1,000,000 at $100,000 annually, commencing in 2018.
Information about AOSSM's research programs can be found at: sportsmed.org
under the heading Research.
---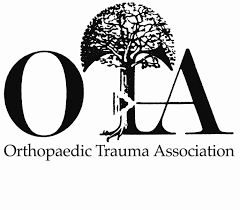 OTA (Orthopaedic Trauma Association). The Orthopaedic Trauma Association (OTA) is the largest U.S. organization devoted to the care of injured patients through scientific forums, musculoskeletal research and education.
In 2017, TAF & OTA entered into a collaboration, where TAF and OTA sponsored a two year grant for Treatment & Prevention of post-traumatic arthritis after articular fractures.
In 2018 TAF and OTA updated the collaboration agreement whereby TAF committed to fund an additional $150,000 in grants ($50,000 per year, commencing in 2020).
Information about OTA's research programs can be found at: ota.org.

Officers And Directors 2020
BOARD OF DIRECTORS
JACK MCVICKER,
CHAIRMAN & PRESIDENT
NAPLES, FL and DORSET VT
Co-Founder, Aircast, Inc.
BA Vassar College
Inventor/founder of startups
Active member on Boards for Education Community Service
MARY NOYES
PORTLAND, ME
B.A. English, Skidmore College
Director, Member and Participant in Numerous Orthopaedic Associations and the Arts
JEFF NOVATT, ESQ
TREASURER
NAPLES, FL
B.A. Duke
LLB. University of Florida College of Law
LLM. In Taxation, New York University School of Law Admitted to Bar, Florida and California
ADVISORY BOARD
RONALD A. SANDLER, ESQ
CHAIRMAN
CHICAGO, IL
B.S.I.E. University of Illinois
JD. George Washington University
Retired Partner, Jones Day Chicago Office
Prior Director and Officer of Numerous Commercial and Philanthropic Organizations
RICHARD F. KYLE, M.D. MINNEAPOLIS, MN
M.D. Loyola School of Medicine
President Elect of OREF
Certified American Board of Orthopaedic Surgeons
Member, Officer, Auther and Very Active Participant in Numerous Orthopaedic Professional Societies